Business Value​
When you need to create a large number of transfer orders or create transfer orders with many lines, it will help if you could import this from Excel.
Feature Details​
The Import from Excel action is available on the Transfer Orders list. The import can group related lines into documents and supports item tracking.
Settings​
Replace Document No.​
This setting allows you to specify if the imported document number should be replaced from the number series.
| Setting Value | Purpose |
| --- | --- |
| Yes | The imported document number gets replaced using the number series specified in the setup. |
| No (Default) | The imported document number gets used for the imported documents. |
tip
If you do not have a document number in your list, then Excel Importer will assign one. Excel Importer uses the combination of the following fields to group the lines into a document:
Transfer-from Code
Transfer-to Code
In-Transit Code
External Document No.
Release Documents​
This setting allows you to release the transfer orders immediately after importing the data.
| Setting Value | Purpose |
| --- | --- |
| Yes | Specifies that the assembly documents get released after they get imported. |
| No | Specifies that the orders only get imported. |
Example​
Excel Mapping Template​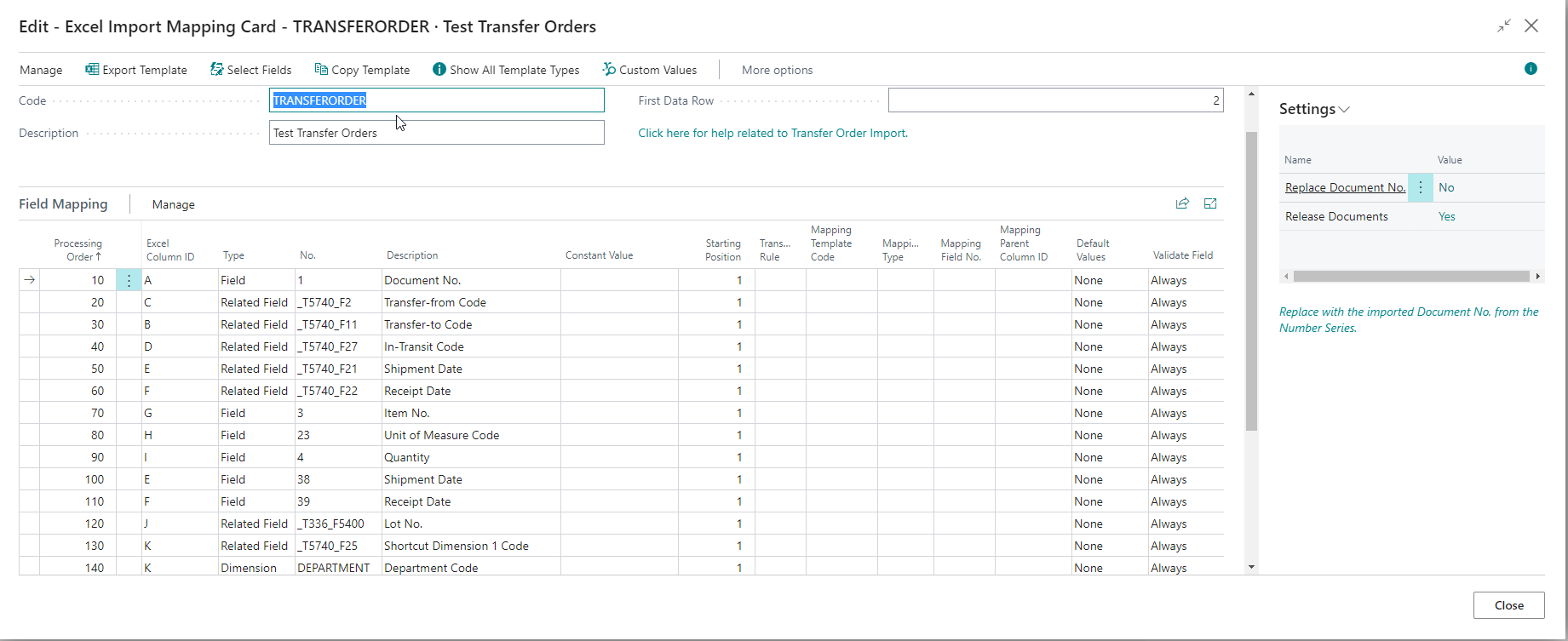 Excel File​

Imported Transfer Orders​

Transfer Order​