Business Value​
Allows you to import Job Journals with item tracking information (lot and serial number information), which is very handy on your initial inventory take-on.
Feature Details​
The Import from Excel action is available on the Job Journal page.
Item Tracking (Lot and Serial Number)​
This import supports importing lot and serial tracking details for items that require item tracking.
Document Numbers​
You can import your document numbers or specify a number series for the batch and let Business Central assign the numbers for you.
Example Import​
Excel File​

Excel Mapping​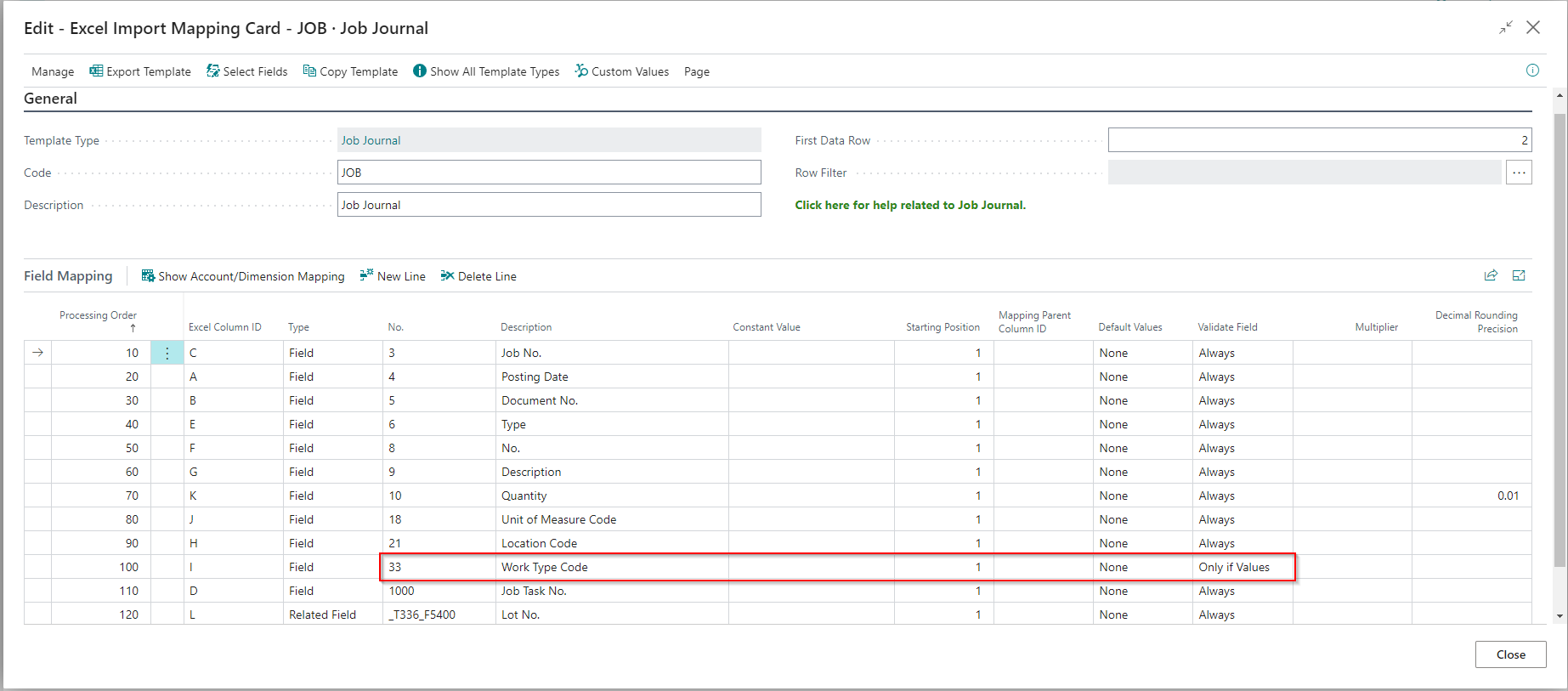 info
You will notice that we changed the value for Valid Field to Only if Values for the Work Type Code to prevent an error from occurring when importing item lines.